EXPLORING CONTEMPORARY ART & CRAFT
Now Showing:
NATURE INSPIRATIONS IN COPPER
Featuring the artistry of Kevin Kirkendoll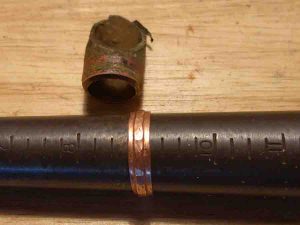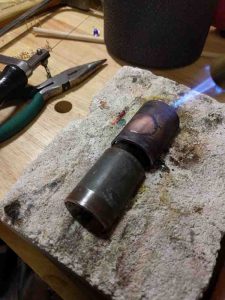 Kevin Kirkendoll offers perspective on his work as a local jewelry artist. His copper works are inspired by nature and also by historical artifacts found in our area, as displayed in this museum's Rolesville History Room. Featured works by Kirkendoll include Leaf-shaped Pendant inspired by a copper trinket settlers used for trade with Native Americans, Oak-leaf Collar Necklace, and a Friendship Ring artifact replica in copper wire. Many of Kevin's creations are made from re-purposed boiler line copper collected during the museum's recent renovation. Visitors have the unique and limited opportunity to purchase and bring home a personal piece of home history.
Past exhibits:
MARQUISE INSPIRATION
Janice Eagle Roberts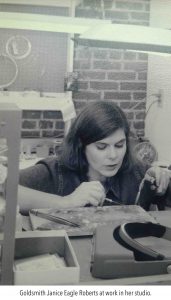 Janice Eagle Roberts of Janice Originals Jewelry in Wake Forest is a local goldsmith focusing on original jewelry designs, along with repair, restoration and redesign. Janice has provided several sparkling examples of the marquise cut used in jewelry making including a brilliant ring setting and the Marquise shape used in a Larimar pendant. This exhibit offers both history lesson and love story, leading directly to the American Revolution!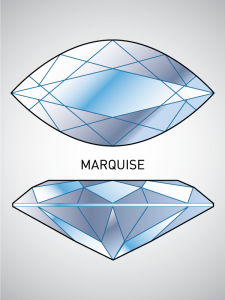 ________________________________
Gallery 2 exhibits rotate in tandem with our adjacent Gallery 1 with offerings that feature antique art and craft. In this gallery you'll find work by contemporary, and primarily local, artists and craftsmen. Discover the motivation, process and accomplishments of talented neighbors and friends in our county and state. Each contemporary exhibit has been chosen to run in tandem with the collection featured in Gallery 1. We welcome local artists who would like to collaboratively share work, vision and craftsmanship in any of these areas:
Majolica
Ceramics
Pottery
Glass
Silver
Brass
Bronze
Copper
Enamel
Stone
Textiles
Wood
Jewelry
Photography
Visual Arts
Sculpture